NOTE THAT PLEDGES HAVE CLOSED ON 17TH SEPTEMBER 2023 – this has been left in the website as an archived page
Pledging is voicing a commitment to become a shareholder – although no money changes hands just yet. So the question really is…
…Why should I become a shareholder?
Establishing The Chequers as a community owned pub would use a tried and tested model that has worked for many villages in similar situations. This is a unique opportunity to try and secure the future of the pub for the long term. We hope that as many people as possible will support the project and come forward with the necessary financial investments, as shareholders, to make our vision a reality.
Please think hard over the next few weeks about how you can support the project. To make the project a reality, we will need a wide range of shareholders to come forward. We all need to think carefully who they will be – village residents, ex-residents, children who have grown up here but moved away and still feel connected to the village and want to see a pub remain here. Our parents, grandparents or elderly residents that are keen to give back to the community. There may be people that just love Roxwell and want to see it succeed, or people that love country pubs and want to save another one before it is too late. We all need to try and persuade them to invest, however large or small.
If there are people with the means to make a substantial investment, this is a rare opportunity to secure a significant legacy for the benefit of the village. We are likely to need several investors in this category to make the project work.
By supporting this project, we will all be investing in the future of the village, our quality of life and the attractiveness of Roxwell as a place to live. We will potentially be enhancing the value of our properties in the process and securing a legacy for our children in more ways than one.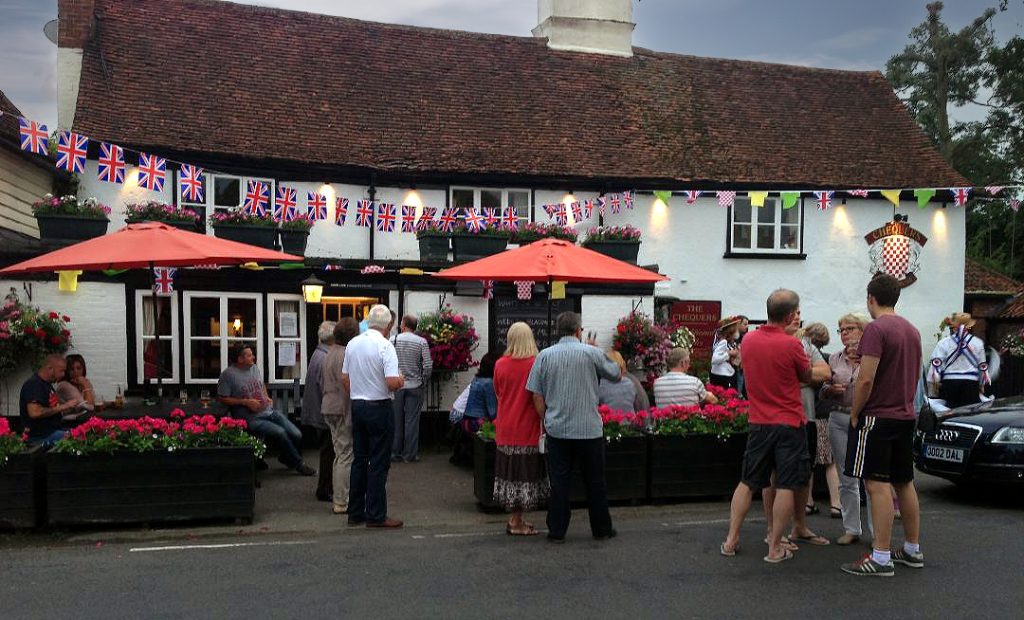 We hope that the project will enable current and future generations to enjoy the full community feeling we all enjoyed in Roxwell before the pandemic and create the opportunity for even better services to be offered from the pub in the future – including a regular food offering in refurbished surroundings, with other uses operating from the outbuildings in the longer term.